This is my opportunity to keep you up to date with my travels and adventures. As time goes by everyone finds those really "neat" web sites that either excite, amaze or educate. As I find neat things I will add them here.

Also, if you are interested I have begun to document the routes of my travels . Just click on travel map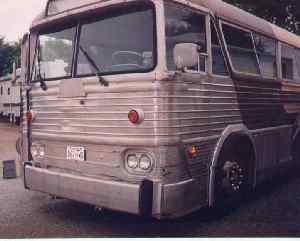 This is how the bus looks now. It is a MCI 5A. It is powered by a V8 Detroit Diesel. Changes should be happening right after I get off this storm.